Restorative Dentistry – Dallas, TX
We'll Make Sure It's
an
Easy Fix
If you have a chipped, broken, or aching tooth, you deserve to have it fixed. And, it shouldn't cost you an arm and a leg to do so! Skillman Family Dentistry is ready to make your problem disappear by offering personalized, affordable dental care right here in Dallas. No issue is too small or too big for us, and we're eager to help your smile look and feel like new again. When you're ready to schedule an appointment for restorative dentistry in Dallas, TX, contact us today.
Why Choose Skillman Family Dentistry for Restorative Dentistry?
Dental Insurance & Medicaid Welcomed
Friendly Team That Works Fast
High-Quality Restorations That Last
Dental Crowns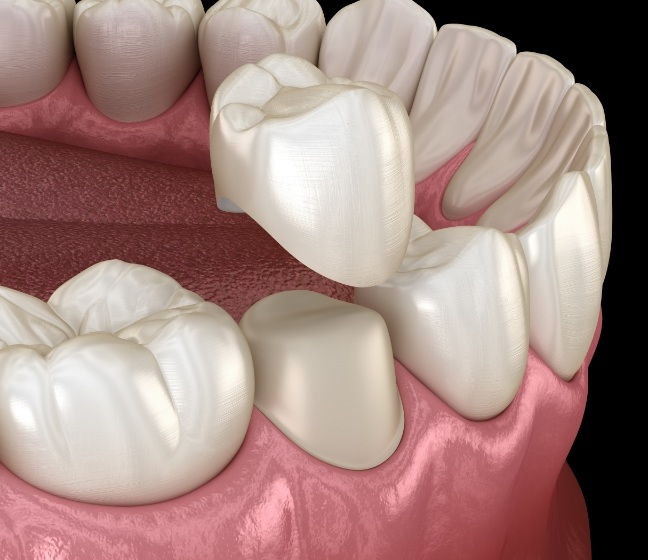 Crowns, also called caps, are the perfect solution when teeth chip and break or become too decayed to hold another filling. Made of durable, gleaming porcelain or ceramic, these natural tooth-colored crowns completely cover and encase damaged teeth, providing protection and improving the appearance of your smile.
Dr. Henry first removes any decay or damaged areas, then reshapes your tooth to form a strong core to accept the crown. Porcelain crowns are matched to the exact shade of your other teeth. After you and Dr. Henry approve the fit and color of the crown, he permanently bonds the new crown to the tooth core.
Tooth-colored porcelain or ceramic crowns are the ideal solutions for restoring your attractive smile and the ability to chew your food when your natural teeth become too decayed or fractured for fillings to be successful.
Tooth-Colored Fillings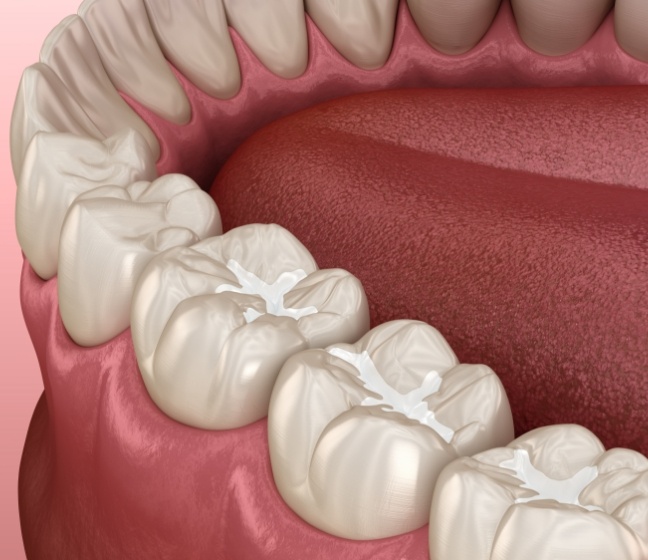 If you are hesitant to have your teeth restored with metal fillings, good news is here! Our dentist uses white, tooth-colored materials to fill teeth with cavities or minor chipped areas so they look natural and give you back a beautiful smile. No need to wait for weeks. At Skillman Family Dentistry, we can place white fillings during a single visit.