Dentures – Dallas, TX
Give Yourself Your Smile Back!
When you're missing teeth, things you once found easy can be made more challenging. This includes chewing your food, speaking clearly, or even smiling without feeling embarrassed. Fortunately, you don't need to go the rest of your life with gaps in your smile. We offer customized dentures to restore the appearance and function of your smile. To learn more about dentures or to find out if they are the right tooth replacement option for you, give us a call to schedule your consultation.
Why Choose Spillman Family Dentistry for Dentures?
Customized for Optimal Comfort and Appearance
Dental Insurance & Medicaid Welcomed
Saturday Appointments Available
Who Is a Good Candidate for Dentures?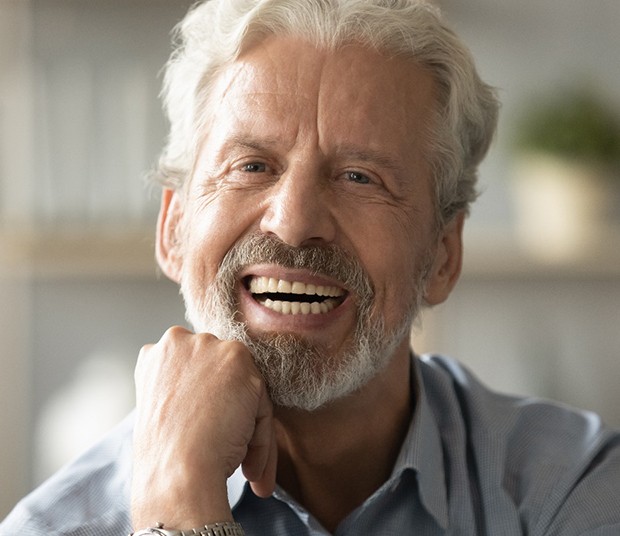 Dentures are ideal for people who are missing multiple, most of, or all of their teeth. Depending on the number of teeth you are missing and where they are located in your mouth, we can create a customized treatment plan and restoration for you. If you are currently dealing with gum disease, tooth decay, or another oral health issue, we will need to address that before we can move forward in the process of getting dentures.
Types of Dentures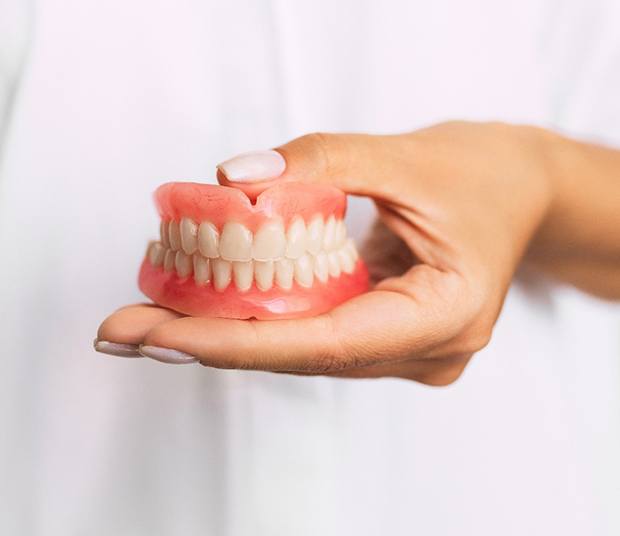 There are a few different types of dentures out there to cater to a variety of needs. After we examine your smile, we'll be able to tell you which of the following is a good option for you.
Partial Dentures
Partial dentures are great for patients who still have some healthy teeth in their mouth. This restoration fits between those teeth like a puzzle piece. This way, missing teeth in different areas of the mouth can be replaced with a single restoration for each affected arch.
Full Dentures
If you are missing all of the teeth on one or both arches, a full denture is likely the best option for you. Instead of being held in by clasps and existing teeth, full dentures are kept stationary by the shape and suction of the gums.
Implant Dentures
For patients who are hoping for a sturdier, longer-lasting tooth replacement option, implant dentures can help. This type of denture is anchored into the jawbone with titanium, screw-like dental implants that are surgically placed to act as tooth roots. They allow for additional bite force and prevent bone loss from taking place over time.
The Benefits of Dentures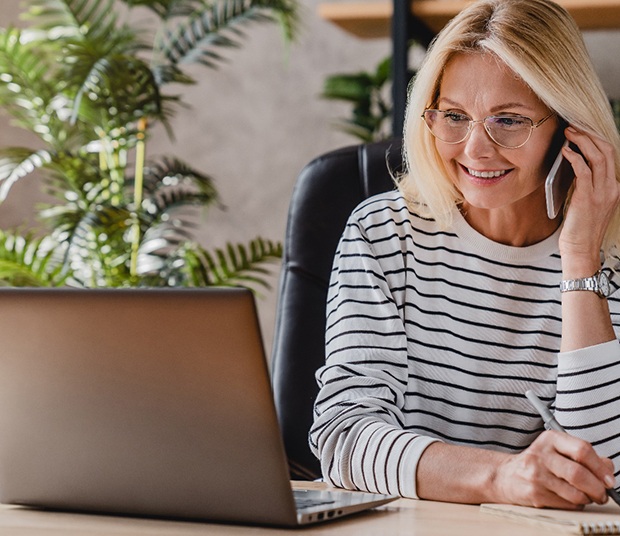 You can expect all sorts of different benefits when you opt for dentures. Here are some of the most prominent:
Supports Facial Muscles
Easier Chewing
Improved Speech
Natural Appearance
Prevents Movement of Teeth
Covered by Most Dental Insurance Plans
Increases Confidence
Easy to Clean