Replace Missing Teeth – Dallas, TX
You Deserve a

Complete Smile
It's amazing how many things become more difficult or less pleasant when you're missing teeth. Your diet is more restricted, certain words are tricky to say, and even smiling becomes a potential source of anxiety. You don't need to be rich to have a complete set of teeth that boosts your confidence, and Skillman Family Dentistry proves this every day by offering beautiful and affordable tooth replacement here in Dallas. To learn more about your options to replace missing teeth with our Dallas, TX dentist who can help you start closing the gaps for good, contact us today.
Why Choose Skillman Family Dentistry for Replacing Missing Teeth?
Fast & Gentle Dental Team
Personalized Prosthetics Designed to Last
Dental Insurance & Medicaid Welcomed
Dental Bridges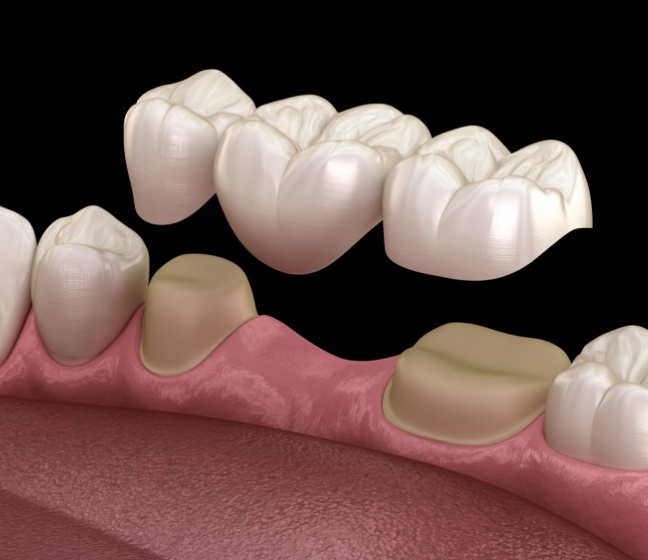 A fixed bridge consists of a false tooth, called a pontic, that Dr. Henry permanently bonds to the teeth on either side of the space left by the missing tooth. This false tooth restores your ability to chew, bite, and speak. Bridges are not removable; they do not move and will not slip while eating or speaking. You can laugh and chew with confidence.
Replacing missing teeth helps keep your remaining teeth from drifting into the gap and becoming crooked. If you are missing one or more teeth, a fixed bridge might address all your concerns.
Dentures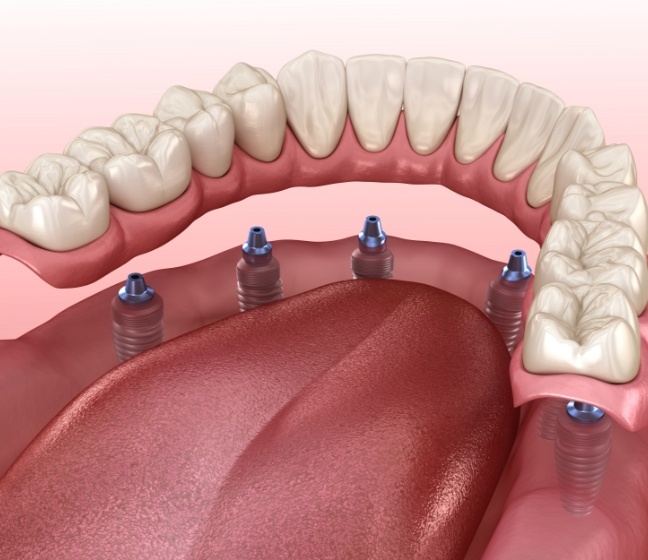 If you are missing all your natural teeth, dentures can help restore your ability to smile, speak, and chew your food. Full dentures are recommended when all or most of the teeth are missing from the upper arch, the lower arch, or both. Artificial teeth, which come in many shapes and colors, attach to a pink base that fits over your natural gum tissue. Dentures are made either immediately after tooth loss or after your teeth have been missing for many years. Modern dental materials and technologies allow Dr. Henry to fabricate beautiful removable dentures that fit snuggly against your gums and restore your ability to eat and laugh with confidence.
At your first appointment, Dr. Henry will take the time to explain the process of making custom-fabricated dentures to meet your unique situation.