Preventive Dentistry – Dallas, TX
Get a Worry-Free

Smile
Your life is busy enough without having to worry about cavities, gum disease, and a litany of other dental problems that can seemingly pop up out of the blue. Our preventive services are designed to stop minor issues before they happen, which is not only great for your smile, but your wallet as well. That's because this helps you avoid bigger, more expensive problems down the road. No matter how long it has been since you've visited the dentist, we're eager to help and ensure you feel right at home, so contact us today for an appointment to receive preventive dentistry in Dallas, TX.
Why Choose Skillman Family Dentistry for Preventive Dentistry?
Little to No Wait Time
Friendly Team That Does 5-Star Work
Dental Insurance & Medicaid Welcomed
Dental Checkups & Teeth Cleanings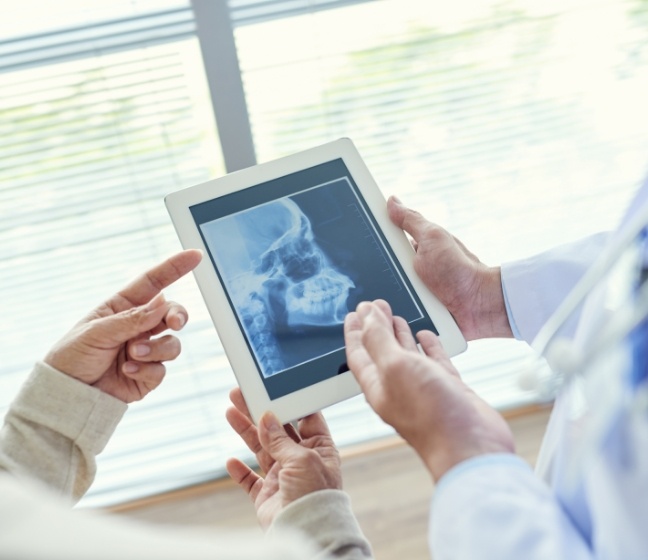 We have all been taught since childhood to brush our teeth daily. This habit, along with flossing, keeps your teeth clean and your breath fresh. But no matter how much you brush and floss, you still need regular professional cleanings.
These cleanings are important because your toothbrush and other devices remove only a portion of the sticky, bacterial plaque that attacks your teeth and gums. Plaque finds hiding places where your brush and floss cannot reach – between the teeth, under the gums, and inside the pits and grooves. Over time, the plaque hardens into calculus, also called tartar. Calculus adheres to the tooth surfaces and cannot be removed by simple brushing and flossing.
Dentists and dental hygienists use special instruments designed to remove the calculus without damaging the delicate tissues or enamel. Having your teeth professionally cleaned prevents gum diseases such as gingivitis and periodontitis. Dr. Henry will let you know how often you need a professional cleaning, but six months is the typical interval.
Fluoride Treatment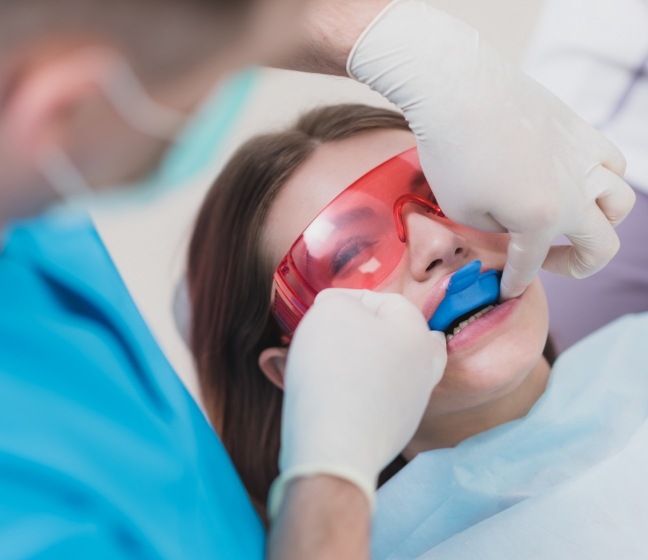 After we have cleaned your teeth, we'll apply a fluoride gel to give you an extra layer of protection against decay. This substance is several times stronger than your everyday toothpaste, so much so that it will drastically reduce your cavity risk all the way until your next appointment. In addition to strengthening your enamel, it will also help repair any minor areas of decay.
At-Home Dental Hygiene Products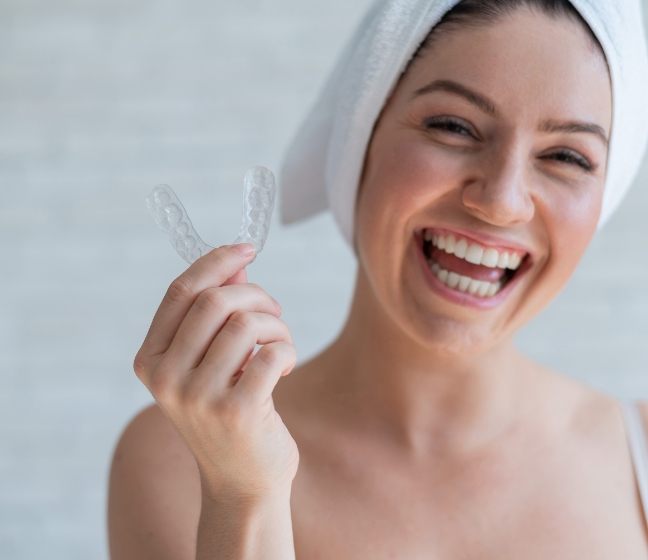 Are you using the right toothpaste, toothbrush, floss, and mouth rinse at home? It can be tough to tell given all the products available today. Once we take a look at your teeth and know more about your needs, we can offer you recommendations to ensure you get the most out of your brushing and flossing routine. This will not only help you save time during your next trip to the store, but it will also give us less to do when we see you!