Dental Crowns – Dallas, TX
Protecting Your Smile and Its Future
Are you dealing with teeth that are decayed or severely damaged? If so, the team at Skillman Family Dentistry is pleased to provide dental crowns that look beautiful and appear natural. Offering maximum protection, these uniquely designed restorations allow for improved functionality while also delivering enhanced aesthetics for better confidence. If you think you might benefit from this type of restorative care, call our office to schedule an appointment.
Why Choose Skillman Family Dentistry for Dental Crowns?
Tooth-Colored Porcelain and Ceramic Materials Used
Dental Insurance Welcome
Skilled Dental Team with Decades of Experience
What is a Dental Crown?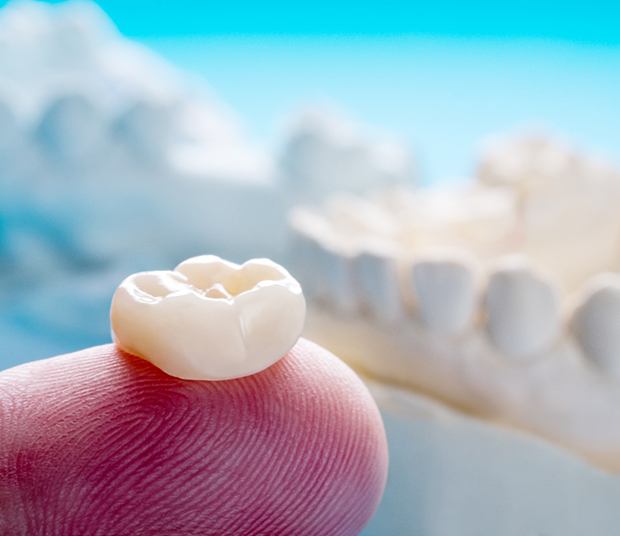 A dental crown is a small, customized restoration that fits over the visible portion of a tooth. Also referred to as a cap, it is often made out of traditional metal; however, advancements in dentistry now make it possible for dentists such as ourselves to provide more aesthetically pleasing options like tooth-colored porcelain and ceramic.
Most dental crowns require at least two visits to our office to complete, and they can last 10-15 years with optimal maintenance and care.
Do I Need Dental Crowns?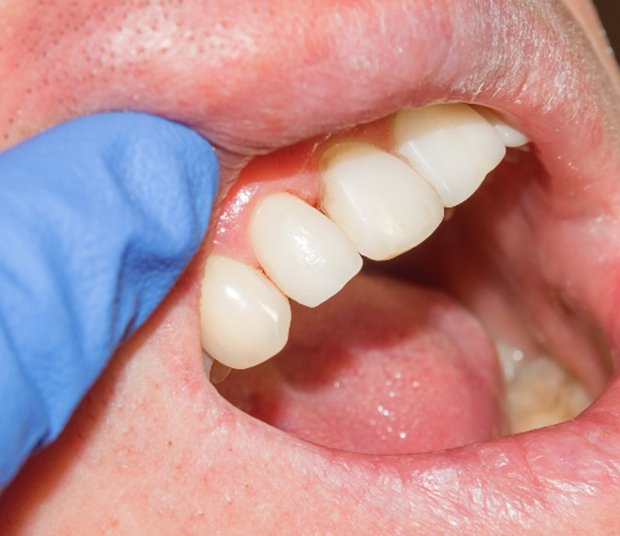 To know if you need a dental crown, you must first schedule an appointment with a member of our team. After a thorough examination and diagnostic imaging, we can determine if a crown will be what you need to address your tooth decay or broken tooth. The most common reason these restorations are recommended include:
Cracked teeth or other forms of severe damage
Suffering damage due to one or more fillings expanding and harming teeth
Undergoing root canal and need protection for the tooth
Receiving dental implants
Severe decay that extends beyond the tooth enamel and reaches the dentin
The Dental Crown Process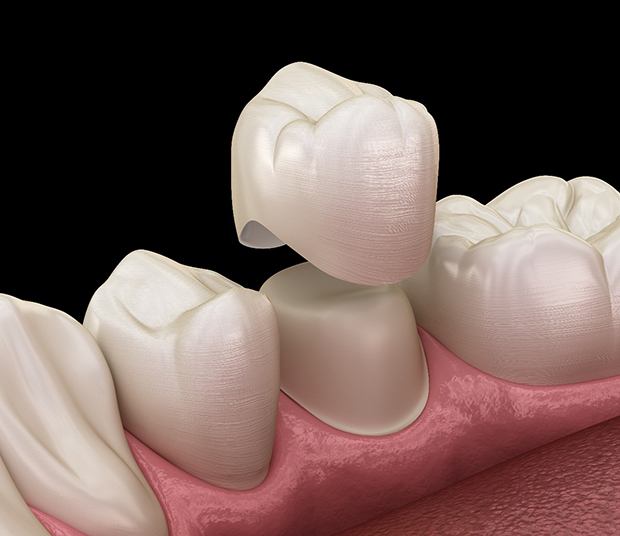 The process of receiving a dental crown starts with a thorough examination by our restorative dentist. After creating a complete treatment plan, the procedure will begin by cleaning the tooth and removing any decayed or damaged portions of the structure.
Once finished, we will fill the tooth with a tooth-colored material so that a tight seal is created. We'll then alter the tooth to ensure a proper fit once the finalized crown is ready for placement. We'll then take impressions of your teeth so that lab technicians can work to build out your crown(s).
During the time between your appointments, you'll be required to wear a temporary crown to protect the vulnerable structure underneath. Once finished, you'll return to our office to receive your finalized restoration after removing the temporary one. You'll immediately begin to feel better about your smile.
The Benefits of Getting a Dental Crown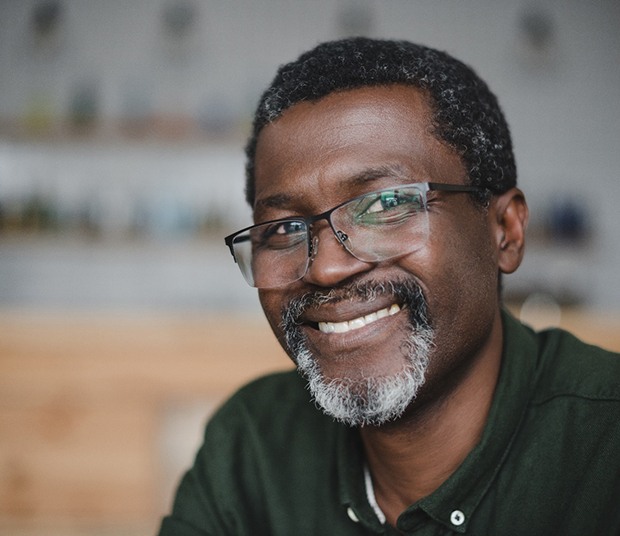 Dental crowns deliver immense benefits to anyone seeking to repair and improve their smile. If you are one of the many who choose this type of restorative treatment, you can expect:
A natural-looking, beautiful restoration that blends in with your existing smile
Your underlying tooth to remain protected from future harm or infection
A restoration that will last a decade or more with optimal care
Improved functionality that allows you to eat, speak, and smile with greater ease