Advanced Dental Services & Technology – Dallas, TX
Fast Care That

Feels Great
Dr. Henry prides himself on being able to work very quickly while still providing top-of-the-line care. This helps you not only save time while in the treatment chair, but the waiting room as well. His efficiency is thanks in large part to the technology he utilizes in our dental office. It helps him keep your appointments short and to the point while also making the dental experience much more transparent so you know exactly what to expect each step of the way.
Intraoral Camera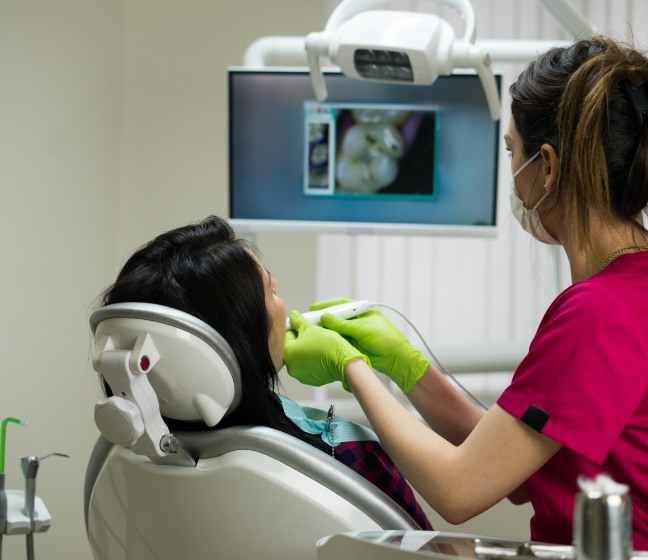 Rather than simply telling you what is going on in your mouth, we can show you using our intraoral camera. It allows us to take close-up, high-resolution pictures of your teeth and gums and then display them on a nearby monitor. Essentially, our team can give you a "backstage tour" of your smile. That way, if we recommend treatment, we can literally point to why so you fully understand.
Digital X-Rays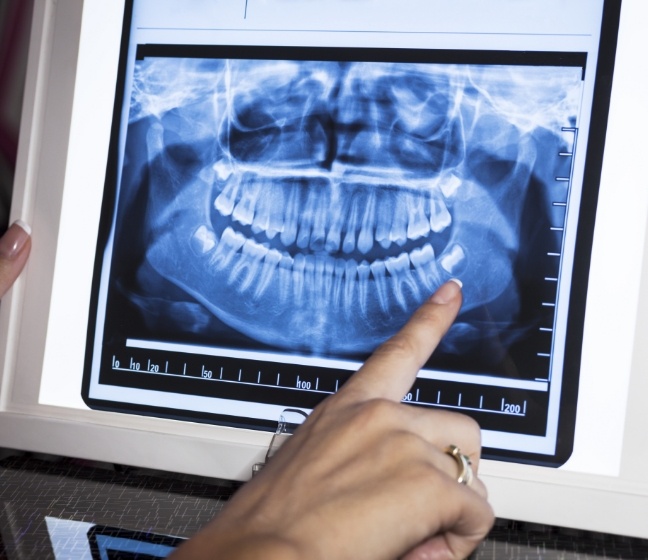 Did you know that roughly one-third of each tooth is hidden by your gums? To peak at this unseen part of your smile, we use digital X-rays to help us find potential problems, which can include cavities, gum disease, and even oral cancer in some cases. With digital radiography, the images are much more detailed than film, and the development process only takes a few seconds. We can go over your X-rays right after taking them, plus they emit 80-90% less radiation as well.
CT/Cone Beam Scanner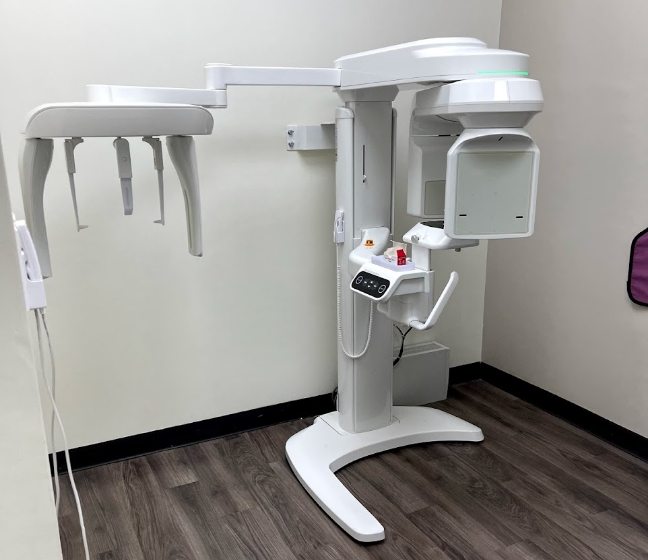 Instead of just helping us get a closer look at a few specific teeth like a regular X-ray, our CT/cone beam scanner allows us to create a 3D model of your complete oral anatomy. Using several images pieced together, we can look at all of your teeth, both jaws, and the nearby bones and nerves in a single cohesive image. We can use this to establish a baseline of your oral health when you come in for the first time, and it can also help us better plan treatments that might affect your bite.