Children's Dentistry – Dallas, TX
Great for Them,

Convenient

for You

Before starting our dental office, Dr. Henry spent three years in a pediatric dental office, so he has plenty of experience working with younger patients and knows how to help them feel comfortable. His light touch and ability to work fast give growing patients and parents the best of both worlds when it comes to quality and convenience, ensuring that neither you nor your child will dread their next trip to the dentist. To schedule their appointment for children's dentistry in Dallas, TX at Skillman Family Dentistry, contact us today.
Why Choose Skillman Family Dentistry for Children's Dentistry?
Dentist with Years of Pediatric Experience
Nitrous Oxide Sedation Certified
Dental Insurance & Medicaid Welcomed
Your Child's First Visit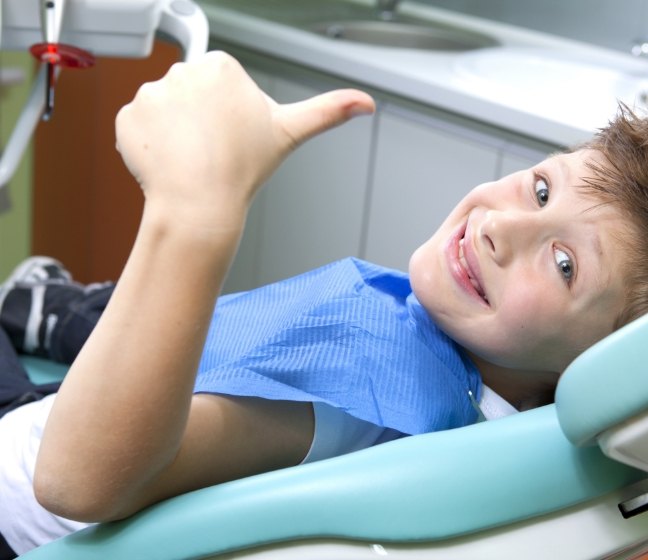 When a child comes to see us for the first time, no matter their age, our team's primary goal is to help them feel comfortable in our dental office. This not only makes the appointment go smoother, but ensures that future visits are easy as well. Once a child feels at ease, we'll examine their mouth, gently clean their teeth, and answer any questions they or you might have about their smile.
Dental Sealants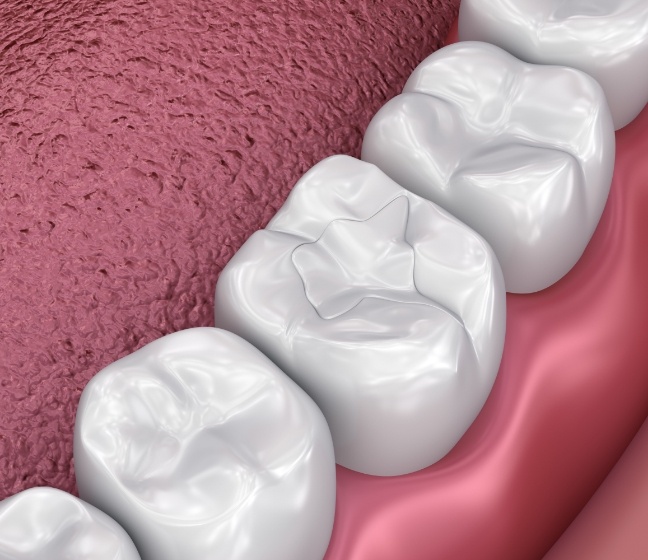 Dental sealants are thin, durable plastic coatings that cover and seal up the pits and grooves of the molars, or back teeth. Sealants are usually recommended for children and teenagers but are also placed on adult teeth in some cases. No matter how much you brush and floss, the chewing surfaces of the back teeth still harbor bacteria and food debris, making these areas prone to early cavities. Dr. Henry provides sealants to form a barrier to prevent those cavities from ever starting.
We gently brush a liquid plastic material onto the clean tooth surface. It takes only a few seconds to dry or harden using a special light. No drilling or numbing of the tooth is needed. The best time to have sealants placed is when the teeth first emerge from under the gums. This simple preventive measure can protect teeth for up to 10 years, long enough to get your child past his or her cavity-prone stage.
Non-Nutritive Habits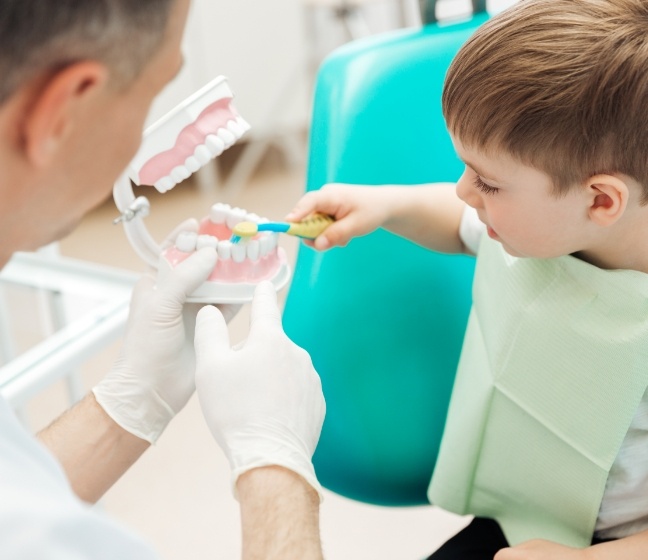 Common childhood habits like thumb/finger sucking or tongue thrusting can alter the development of the teeth and jaw, leading to serious orthodontic issues that have to be corrected down the road. So if your child engages in any of them, please let our team know, and we'll go over proven ways to help them stop. Our methods revolve around positivity and rewards rather than punishment and shame, which can make the difficult adjustment process as pleasant as possible for both of you!
Pulp Therapy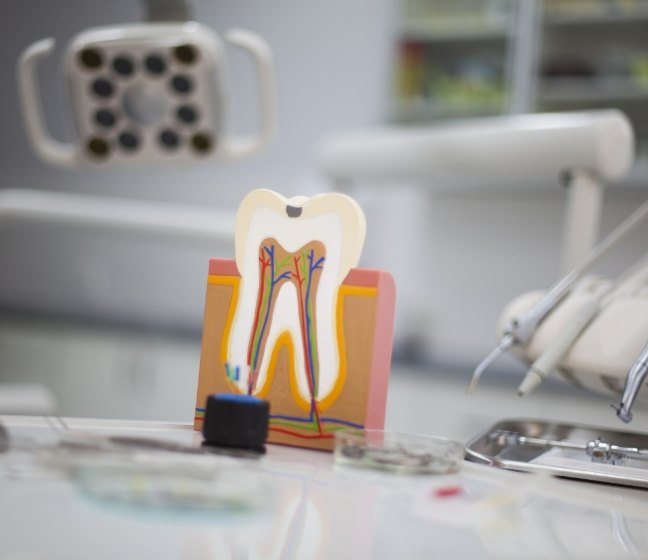 Every tooth has a layer of pulp at the center, which includes a collection of blood vessels and nerve tissue. If this becomes infected, it can swell and cause quite the toothache. Instead of removing the tooth altogether, we can get rid of the damaged pulp while leaving any healthy portion behind. This stops a child's toothache and preserves their tooth, allowing it to function like normal, an approach that is much easier and less expensive compared to an extraction!
Sedation Dentistry for Kids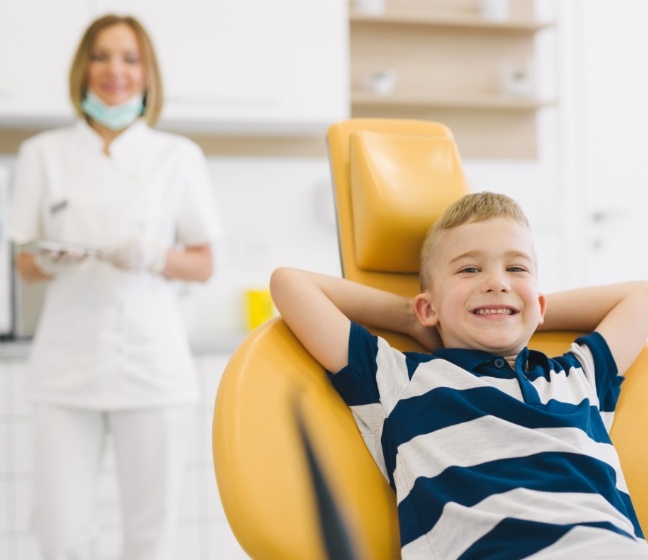 Our team understands that many children aren't exactly fans of the dentist, and for those who are really nervous about seeing us, Dr. Henry can offer nitrous oxide sedation. This not only calms the child's mind, but it also allows our team to work faster and do more dentistry in a single appointment, saving you time. Plus, once a child has a single positive experience at the dentist, this will help them start to form a positive relationship with our dental office, making future visits much calmer.